Orange PE Tarpaulin also called Orange Poly Tarps, Orange Tarpaulins, Orange Tarps or Orange Lonas, has Orange Tarpaulin Sheet and Orange Tarpaulin Roll these two types, multipurpose usage include Orange Truck Tarps, Orange Hay Tarps, Orange Tarp Canopy, Orange Camping Tent, Orange Awnings, Orange Temporary Shelters, Orange construction Tarps, Orange Heavy Duty Tarps, Orange Light Duty Tarps, Orange Fire Resistant Tarps, Orange Insulated Tarps, Orange PVC Tarps, Orange UV Tarpaulin, Orange Emergency Tarps, Orange Waterproof Tarpaulin Covers, Orange Wood Covers, Orange Boat Covers, Orange Pool Covers, etc. More optional colors are available as Orange Silver Tarpaulin, Orange Blue Tarpaulin, Orange Green Tarpaulin, Orange Yellow Tarpaulin, Orange White Tarpaulin, Orange Black Tarpaulin, Orange Brown Tarpaulin, Orange Red Tarpaulin or other color as customers` request.
Orange PE Tarpaulin is the brightest and high visibility polyethylene tarps, it is bright enough to draw attention and highlight some situation, is ideal for some certain applications such as surrounding construction sites, road works ,hazardous areas and covering dangerous equipment or articles to cause people`s extra care to avoid accidents and injuries, In case of emergency, it is helpful for location to stand out, decorating for bright beautiful color or closing to theme of party or holiday like Halloween and Thanksgiving and so on. Orange Poly Tarps are popular in the Middle East, Southeast Asia, North America, South America, Europe, Australia market, etc.
Orange PE Tarpaulin also has below specification as general Tarpaulins.
Material: Inner HDPE Woven Fabric, Top and Bottom LDPE lamination on both sides
Size: Any Size, Shape, Design as per customer`s requirement
Weight: 45g/m2 to 300g/m2
Color: Blue Tarpaulin, Green Tarpaulin, Orange Tarpaulin, Silver Tarpaulin, White Tarpaulin, Black Tarpaulin, Grey Tarpaulin, Yellow Tarpaulin, Red Tarpaulin, Brown Tarpaulin, Camouflage Tarpaulin, Stripe Tarpaulin, Clear Tarpaulin, Blue White Tarpaulin, Green Silver Tarpaulin, Orange Blue Tarpaulin, etc. Any color available as per customer`s requirement
Denier: 800-1800D
Density or Mesh: 7x6 , 7x7 , 8x7 , 8x8 , 10x8 , 10x10 , 12x12 , 14x14 , 16x16
Details: Four edges hemmed and welded with reinforced PP rope, Rust resistant aluminium eyelets or plastic eyelets or metal brass eyelets every 3 feet or every meter or every yard, 4 black plastic reinforced corners on each Tarpaulin are available as per customer`s requirement
Packing: Ready Made Tarpaulin Sheet, Each tarpaulin folded and put in a transparent polybag, a paper label insert, suitable pieces packed in a bale or in a carton or in a display box
Tarpaulin Roll Goods, laminated fabric winded on a hard paper core, wrapped with same fabric and sealed with adhesive tapes, a shipping mark sticker on each roll
Special Treatment: UV Stabilized, Fire Retardant Treatment are available as per customer`s requirement
Features: Waterproof, Mildew Resistant, Tear Resistant, Acid Resistant. Mold Resistant, Rot Resistant, Durable, Reusable, Washable, Economical
Applications: Storage cover, Utility cover, Swimming Pool cover, Pond liner, Machinery cover, Scaffolding covers, Hay Cover, Firewood Cover, Trucks Cover, Boats Cover, Automobile Covers, Motor Covers, Tools Cover, Sports equipment cover, Roofing material , Awnings, Canopy, Camping Tent, Leisure sheet, Green house, Temporary warehouse, Temporary shelter house, Refugee tent, Construction sites, Outdoor and home, Garden, Agricultural, Industry and much more.
Production Process:
Raw Material

Yarn Extruding

Weaving Fabric

Laminating

Welding

Cutting

Putting Eyelets

olding and packing
Pictures: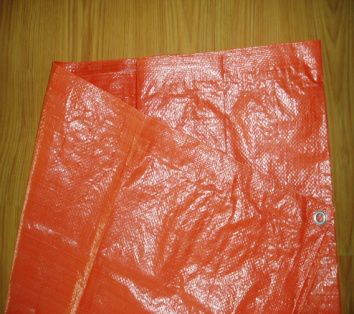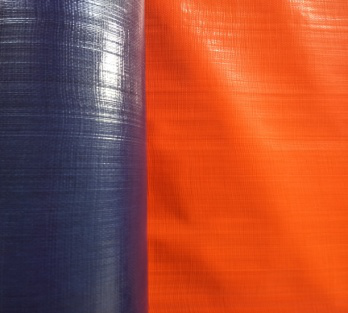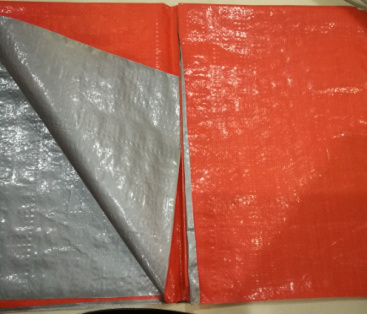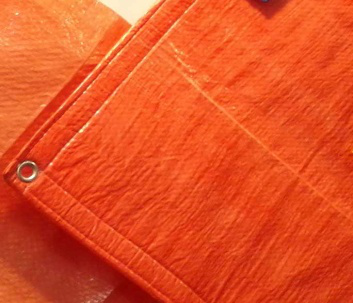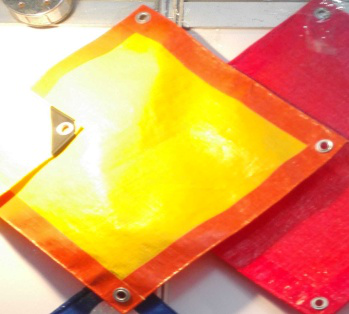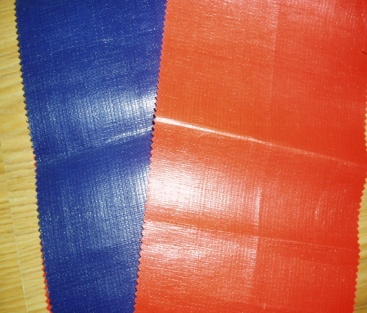 We are leading and professional manufacturer and exporter in Tarpaulin industry for more than 18 years. Wealth of experience give us great confident to provide good quality products, favorable price, best service and timely delivery time. We work like partners with many worldwide customers and offer them very good support in their market. Contact us today! We sincerely wish to start long term cooperation with you also, our kind new customer!